Locating an Amazon order using a tracking number can be a daunting task. This is where our platform comes to the rescue. By simply linking your Amazon account and using the search bar, you can quickly locate any order, including its order number using the tracking number.
Step 1: Link your Amazon Account
To start, log in to your account and navigate to the Account Settings page. Here, you can link your Amazon account by clicking the Link Account button and following the prompts.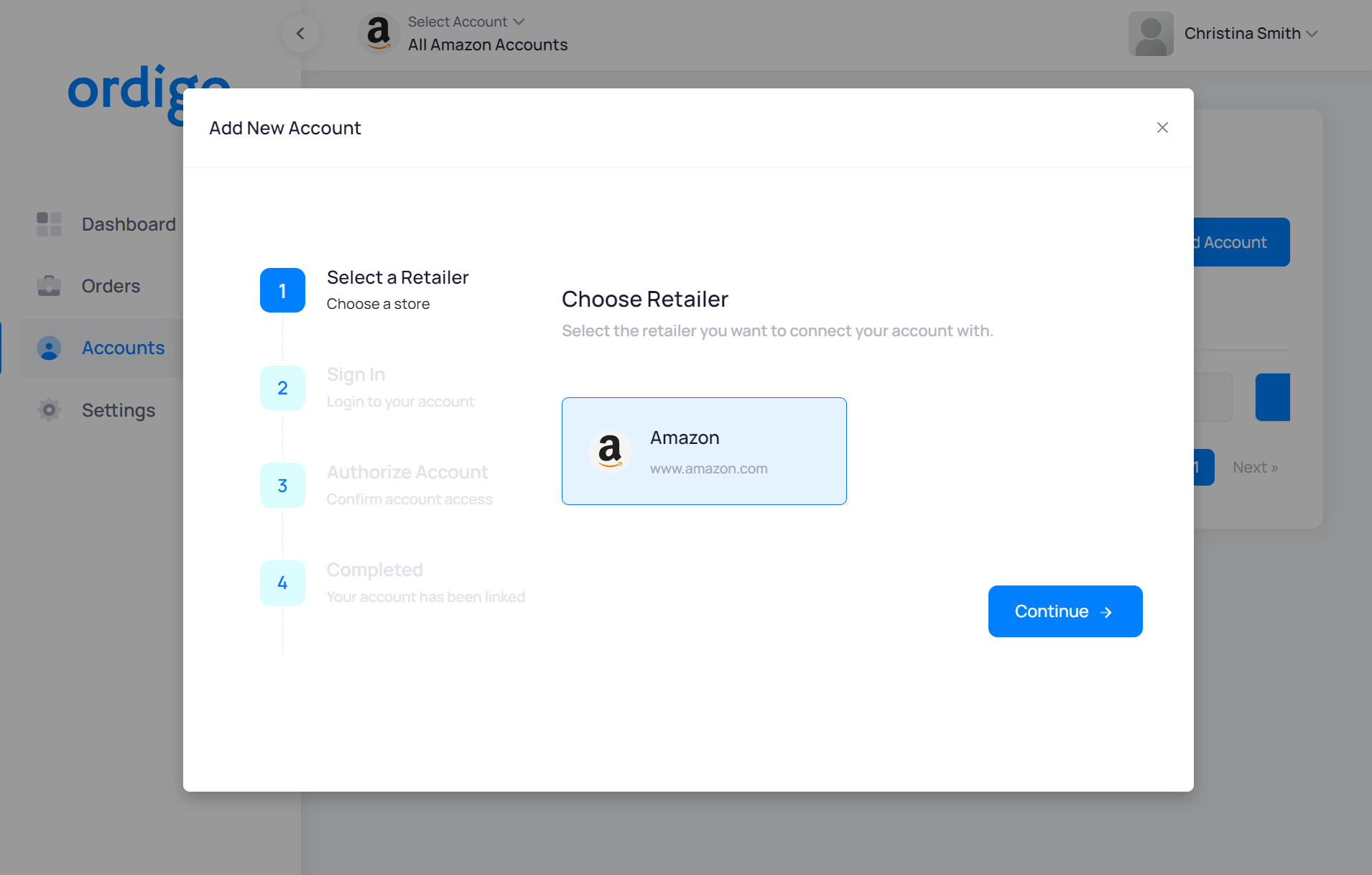 Step 2: Navigate to the Orders Page
Once you've linked your Amazon account, proceed to the Orders page. This page will display all your Amazon orders.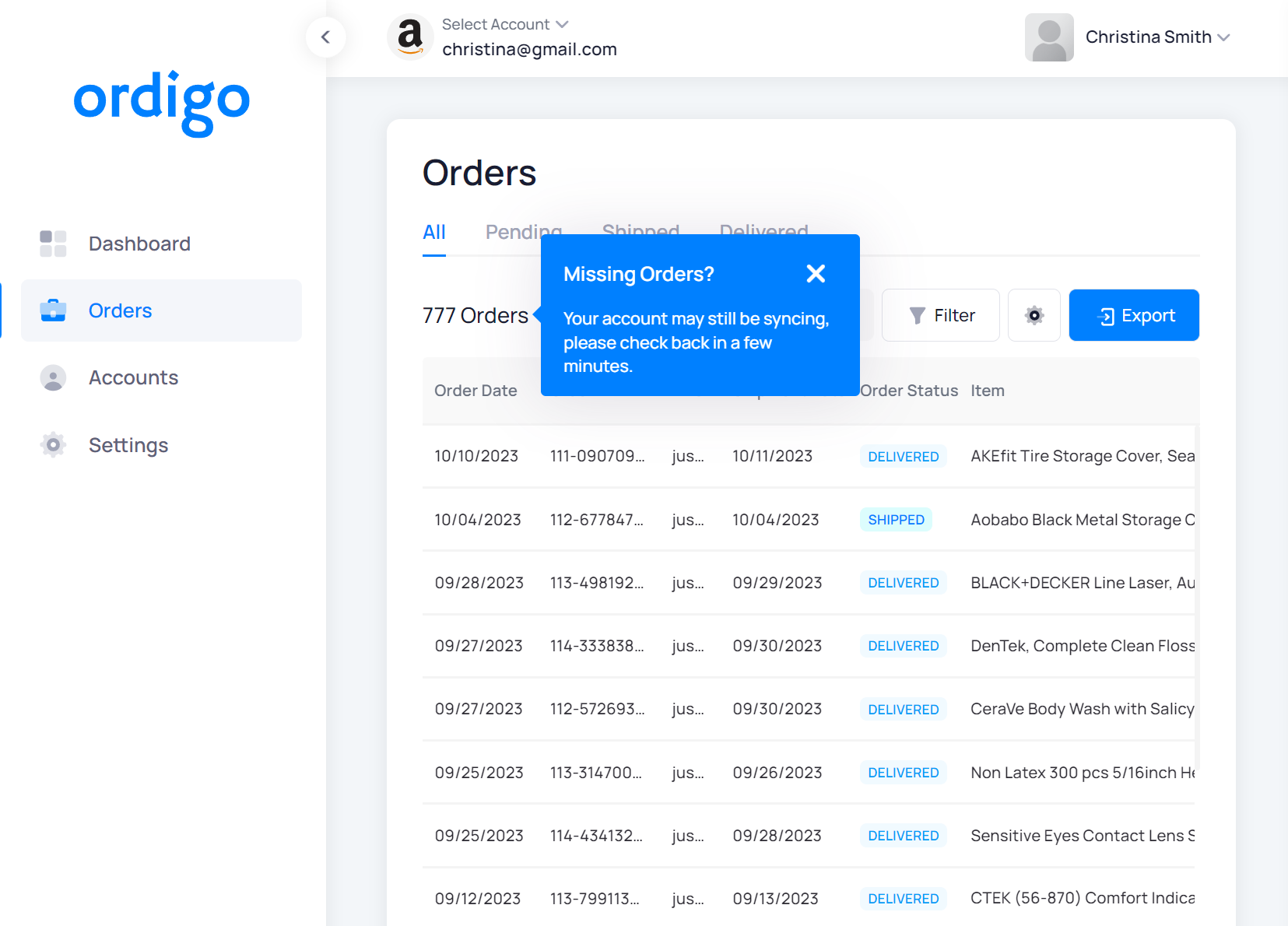 Step 3: Select the Desired Account
At this stage, you may need to use the account selector dropdown at the top to filter the accounts you want to show. You can choose individual accounts you have linked, or select "All accounts" to view orders from all linked accounts.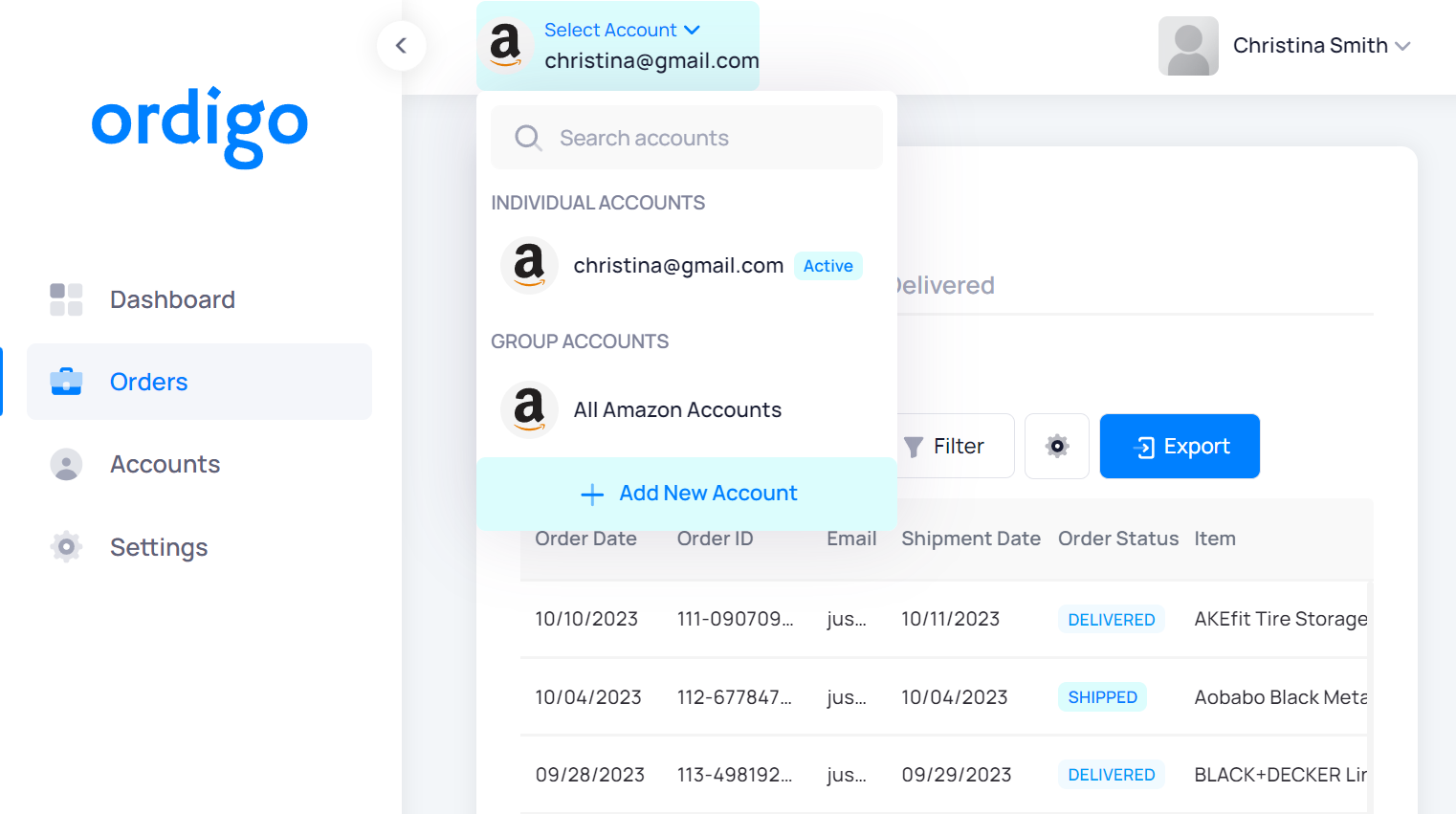 Step 4: Input the Tracking Number in the Search Bar
Now, in the search bar, type in the tracking number associated with your order. The list will automatically filter to display any orders that match the tracking number you entered.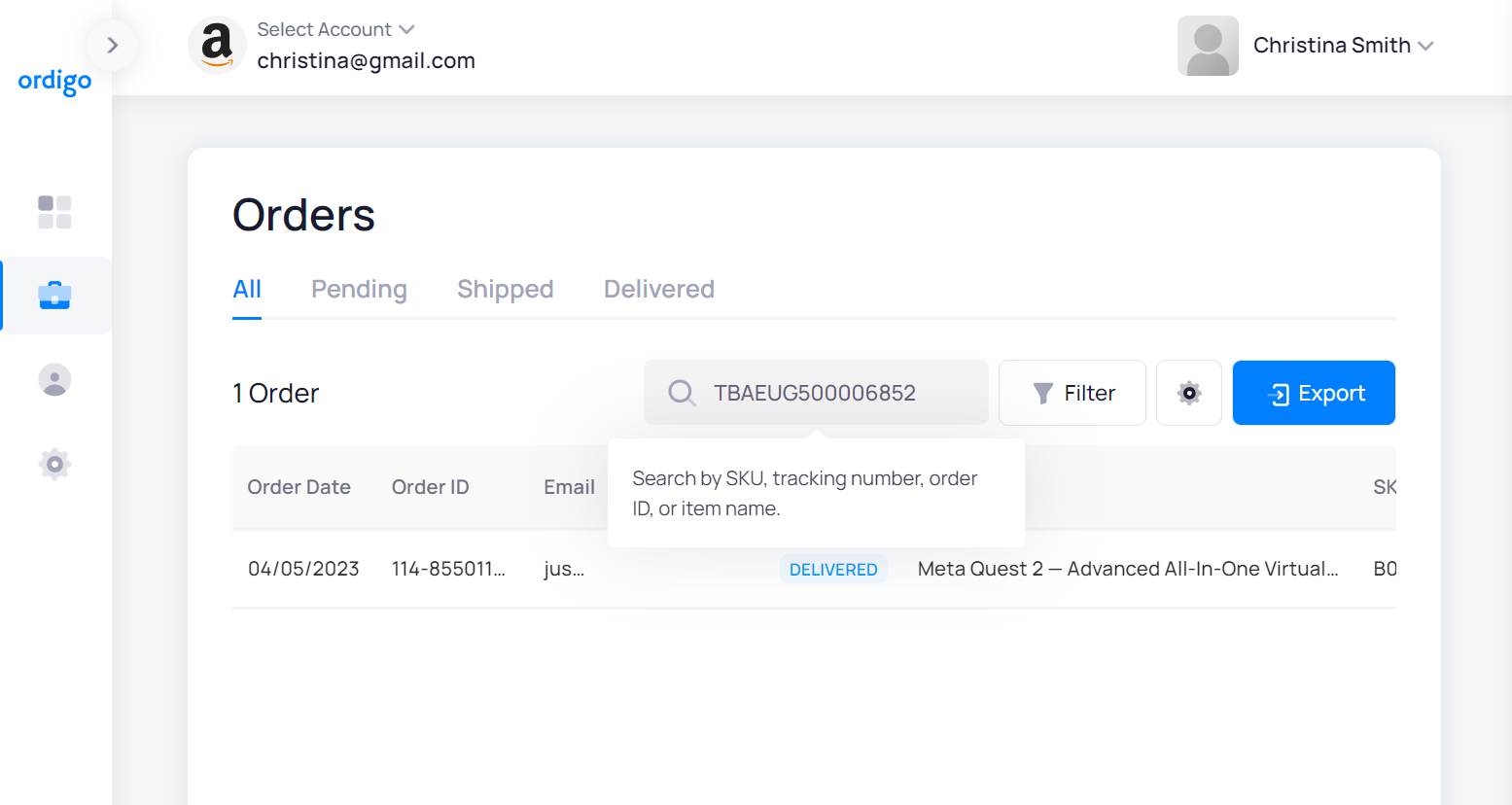 Step 5: View Order Details
Click on the row that contains the matching tracking number. A sidebar will open up on the right, displaying the order's details, including the tracking number, items ordered, and other relevant information.